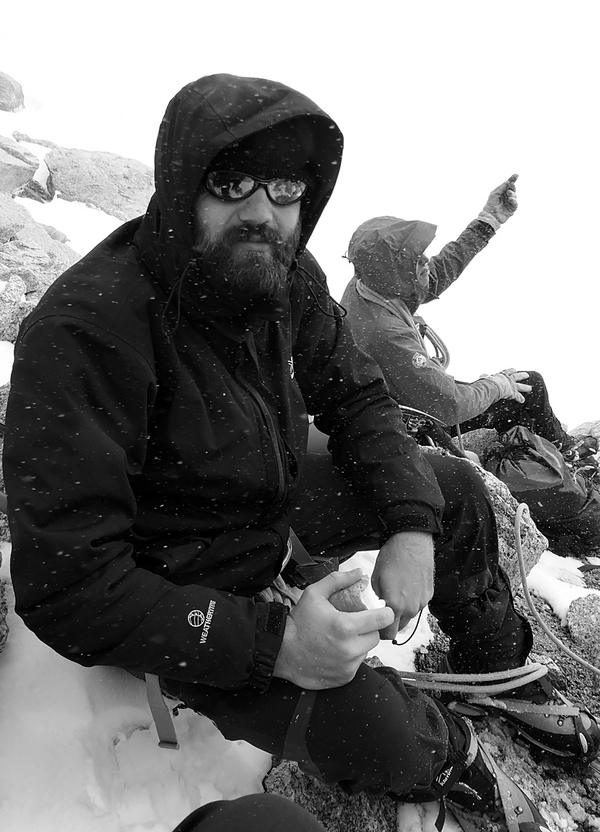 From Basra to the Berwyn Mountains and South Africa to Snowdonia, Jamie Callister has never travelled far without a constant companion.......his camera.
He's captured the Great White Shark off the coast of Seal Island, the endangered Mountain Gorillas in Uganda, the British Army on the battlefields of Iraq, international Celebrities in New York and the rugged splendour of the North Wales mountain ranges.
A former soldier with the 1st The Queen's Dragoon Guards, Jamie from historic Ruthin, Denbighshire, has seized his opportunities to record a great passion for wildlife, conservation and the countryside.
Double tours of Iraq, the death of two comrades- tragic victims of a roadside bomb and a few lucky escapes from the same fate, honed a renewed appreciation of all natures gifts.
That perspective has produced a rich harvest for his camera lens...... whether it be the Great Whites unpredictability, climbing Mont Blanc, Snowdon in winter, sailing around Denmark or just the zany demeanour of his 'rescued' beagle hound, Pip.
As a soldier or photographer, Jamie and his camera have travelled throughout America, the Middle East, South Africa, Europe and the UK.
Yet he believes that few world destinations can match the wonderful potential on his own doorstep.